Make Your Next Event First Class with A First Class Performance!

Aya's Performances Add Elegance and Excitement to Any Special Occasion.

Available to Perform at Restaurants, Nightclubs, Concerts, Weddings, Engagement Parties, Birthdays, Bar Mitzvahs, Bridal Showers, Children's Parties, Galas and Grand Openings,  Wrap Parties, Cultural and Educational Events, Bellygrams and More!


When you book Aya for any special event, you know you will receive a first class performance by an Authentic Professional Artist. Aya provides Elegant, Unforgettable Entertainment Suitable for All Ages. Performances are tailored to fit the needs of your particular event.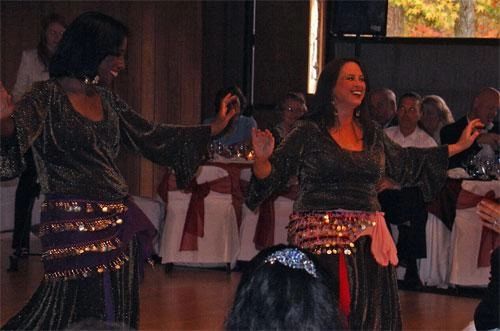 As the ultimate bonus, if you would like Aya's performance to include a troupe number (an additional 2 or more dancers), dancers from Ayaat Dance Troupe may be hired for bookings made in advance. 

Aya and/or the Ayaat Dancers Do NOT Perform at Any All Male Events Such as Bachelor Parties. NO EXCEPTIONS!

Book In Advance To Guarantee Availability!

To find out more About Aya's qualifications please see Testimonials and Aya's Bio.